Featured image from Transit
The Disney Culture Wars are heating up. Scorsese and Coppola threw down, Loach jumped into the fray, Marvel fans got ornery. This is the single most important piece to read on the subject: https://www.vulture.com/2019/10/disney-is-quietly-placing-classic-fox-movies-into-its-vault.html
It's no secret that I'm anti-Disney and probably no surprise that I haven't been spending my time watching a bunch of stuff that I've seen before on Disney+. I consider Criterion Channel and MUBI to be the best streaming services, but for all their faults Netflix, Prime, and Hulu consistently offer some very worthwhile selections. Sometimes you just have to dig a little. I've done the digging for you, and I have another round of recommendations I'm very excited about. Last time I recommended only horror. This time I am recommending mostly non-horror, and I made my picks with the guiding thought "yo Disney, now this right here is culture."
Amazon Prime
New Rose Hotel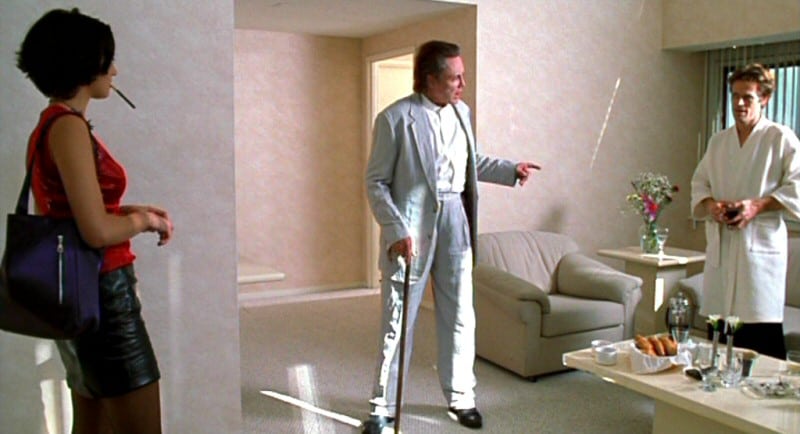 What a gift. This has been available cropped and in shitty quality for ages, but Amazon is now streaming a restored HD version. I recommend watching this movie at least twice. At first it seems scattershot and incomprehensible, but it is actually very densely purposeful. It might even be my favorite Abel Ferrara movie. Based on a cyberpunk story by William Gibson, it's set in a future where technology develops so quickly that traditional corporate espionage is useless and corporations instead try to steal each other's most talented employees through illicit means. Christopher Walken and Willem Dafoe play a duo of corporate kidnappers who hire a prostitute played by Asia Argento to seduce a bio-engineer and convince him to leave his job and family and relocate to a secret facility in Morocco. All three central performances are pure fire. Walken is totally off the leash. This is a difficult movie, but worth the effort.
Road to Nowhere
The first film in 21 years by the great Monte Hellman. I am a huge fan of Late Style: what happens when aging masters no longer give any sort of fuck (cf. Clint Eastwood). This is Late Style par excellence. It's a thoroughly self-reflexive mystery wrapped in an enigma that consists almost entirely in a film within the film that is directed by a fictional character. It's double-plus ultra weird and it wouldn't be totally out of line to compare it to, say, Mulholland Drive, but it's far less flashy and the weirdness is more conceptual.
Youth Without Youth
One of the most irritating things about the Coppola/Scorsese/Marvel kerfuffle is how misinformed a good slice of the public is about Coppola and Scorsese. Apparently, people think they primarily make gangster movies. In fact, in both cases only about a fifth of their output is in the gangster genre.
Coppola's 21st century films are remarkably bold and ambitious. I have recommended Youth Without Youth before and I'll emphasize again that I think it's one of Coppola's very best and one of my favorite films of the aughts. Tim Roth is an old linguistics scholar in Romania who gets hit by lightning and is suddenly young again. He flees to Switzerland to escape the Nazis and eventually meets a woman who is the exact double of his lost love from his previous life. He has a chance to address his deepest regrets. It's a wild ride.
Tetro
More late Coppola, also wildly inventive and a complete banger. High quality Vincent Gallo
The Time to Live and the Time to Die
Early Hou Hsiao-hsien, it's an excellent introduction to the Taiwanese New Wave, which is one of the world's greatest treasure troves. Characteristic of Hou's early stuff, this is a sad and elegaic coming of age movie.
That Obscure Object of Desire
Buñuel's last movie. Fernando Rey tells the torrid story of his affair with a young flamenco dancer who is played alternately by both Carole Bouquet and Angela Molina (without explanation– it's surreal). Magnificent and essential.
Transit
It should be no surprise if you've been keeping up with Christian Petzold that his new one is excellent. Most of his films are directly connected to a well-known classic. This is his Casablanca riff. This time there's a formal twist: the film is ostensibly set during WWII, but it is filmed in contemporary Europe with modern cars, cellphones and so on. The result is fascinating and enables Petzold to connect the contemporary migrant crisis with the history of fascism without the sort of cringey preachiness I've come to expect from topical films.
Bad Boy Bubby
This one is fairly obscure in the US but I think better known in Australia? In any case I did a deep dive into Australian cinema many years ago and this was my favorite discovery. It's about a Kaspar Hauser-type scenario where a grown man has been kept in his basement by his abusive mother for his entire life and believes the air outside is poisonous. He eventually makes it out into the world and gets into humorous, vulgar, and moving shenanigans.
Ganja & Hess
Bill Gunn's audacious Blaxploitation vampire classic. The quality isn't great but we are lucky to have it at all. It was once considered lost. Spike Lee remade it as Da Sweet Blood of Jesus, but see this first.
Netflix
The Dark Crystal 4K restoration and The Dark Crystal: Age of Resistance
Hot damn this made me happy. First of all the restoration of The Dark Crystal is just pristine. Second, Netflix's prequel series, Age of Resistance, is better than I ever hoped it might be. The bedrock argument I always hear people make in defense of the MCU is "but it's an awesome spectacle!" I mean, fine, if that's what you're into I accept that our taste is different, but I think it's important for us all to acknowledge that there is room for disagreement about what constitutes awesome spectacle, and I find this incredibly intricate PUPPET WIZARDRY far, far more awesome.
If you're a fan of The Dark Crystal, you've probably wished that we could have explored the world a little more. Age of Resistance explores the world A LOT more. There are so many delightful details. The voice acting is uniformly great (especially the Skeksis). So yeah, basically I've gone Netflix fanboy.
Cat on a Hot Tin Roof
One of the best Tennessee Williams adaptations. Paul Newman slays as a withdrawn alcoholic (in my own drinking days, I related to him very strongly), while Elizabeth Taylor is at her sultriest as his neglected wife.
Alice Doesn't Live Here Anymore
For anyone who thinks Scorsese only makes crime movies or that he never gives his female characters enough dialogue, there are quite a few that you need to see, but here's a good place to start. Ellen Burstyn is a struggling single mom who gets romantically involved with a rancher played by Kris Kristofferson.
Domino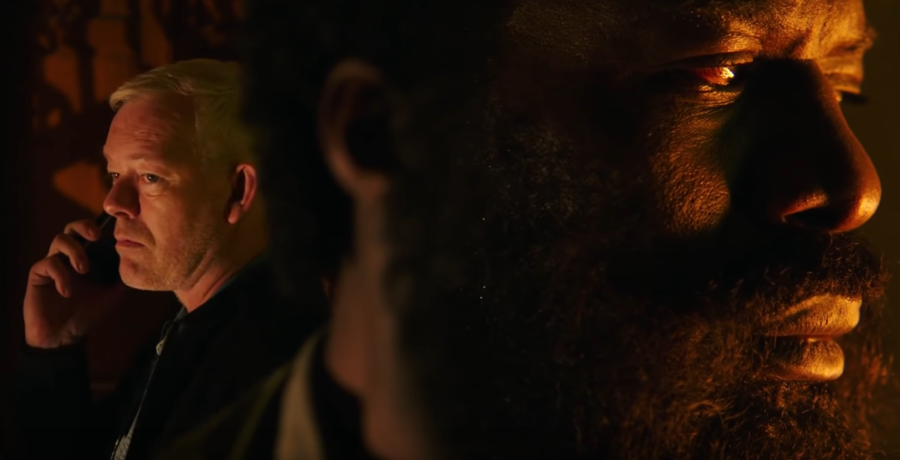 Late Style from De Palma. He's got a piddling budget and is working in hostile circumstances with a Danish production company that interfered with him at every stage, and yet he still manages to put together some of the most vital images and stunning set pieces of the year. Not for everyone, but if you love De Palma, don't miss it. .
Detective Dee: The Four Heavenly Kings
Another spectacle that I find infinitely more thrilling than Marvel. Tsui Hark is a rebellious filmmaker at heart (his early stuff is hardcore) but he likes to make money, and so he's created this niche of totally insane CGI spectacles that appeal to the Chinese market. You don't need to see the first Detective Dee movie before this one, but it would help to see Young Detective Dee (still not mandatory). Basically these movies are like Chinese variants of Guy Ritchie's Sherlock Holmes with tons of delightfully ridiculous CGI. Tsui Hark is maybe the best director in the entire world at putting bad CGI to good use.
Night Moves
Kelly Reichardt's eco-terrorism thriller. It gotten less attention than some of her other movies but I think it's one of her best. If anything it's become more relevant in the last five years. Cf., Bresson's The Devil, Probably.
Hulu
Ugh, Hulu is owned by Disney and I really hope they don't interfere in any way with Wu Tang season 2. It's still easily the weakest of the three but it's got some good titles here and there.
Light Sleeper
The third part of the Paul Schrader trilogy that began with Taxi Driver (which he wrote but Scorsese directed) and continued with American Gigolo. Willem Dafoe plays a drug dealer. As Schrader put it: "This is not the first time that I've written this character. When he was in his 20s, he was angry and paranoid–a lonely cabdriver. When he was in his 30s, he was narcissistic and self-involved–a gigolo. Now he is in his 40s and he is an anachronism–like the drug culture is an anachronism. He is a listener, he takes confessions. That scarf he always wears, it's his vestment. He's a wanderer, a voyeur, not really a person but a soul in search of a body to inhabit."
Magic Mike
This was marketed as a fun chance to objectify men for once, but really it's a very melancholy movie. It's great and totally worth catching up on if you skipped it. The sequel is great, too.
Matador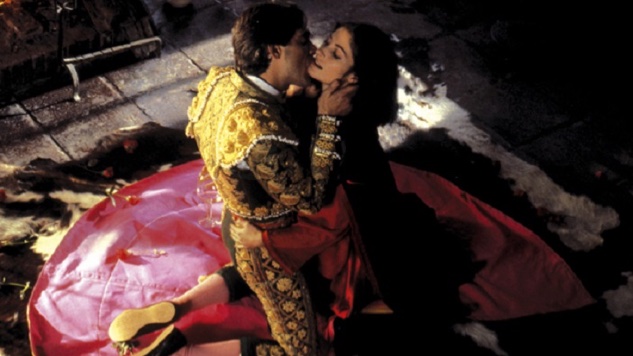 Ultra-lurid erotic thriller from Pedro Almodóvar with a young Antonio Banderas. Sex and death. Various content warnings apply.
Paranoid Park
Dreamy tale of paranoia from Gus Van Sant, about a young skateboarder who accidentally kills a security guard. It's intense.
Mommie Dearest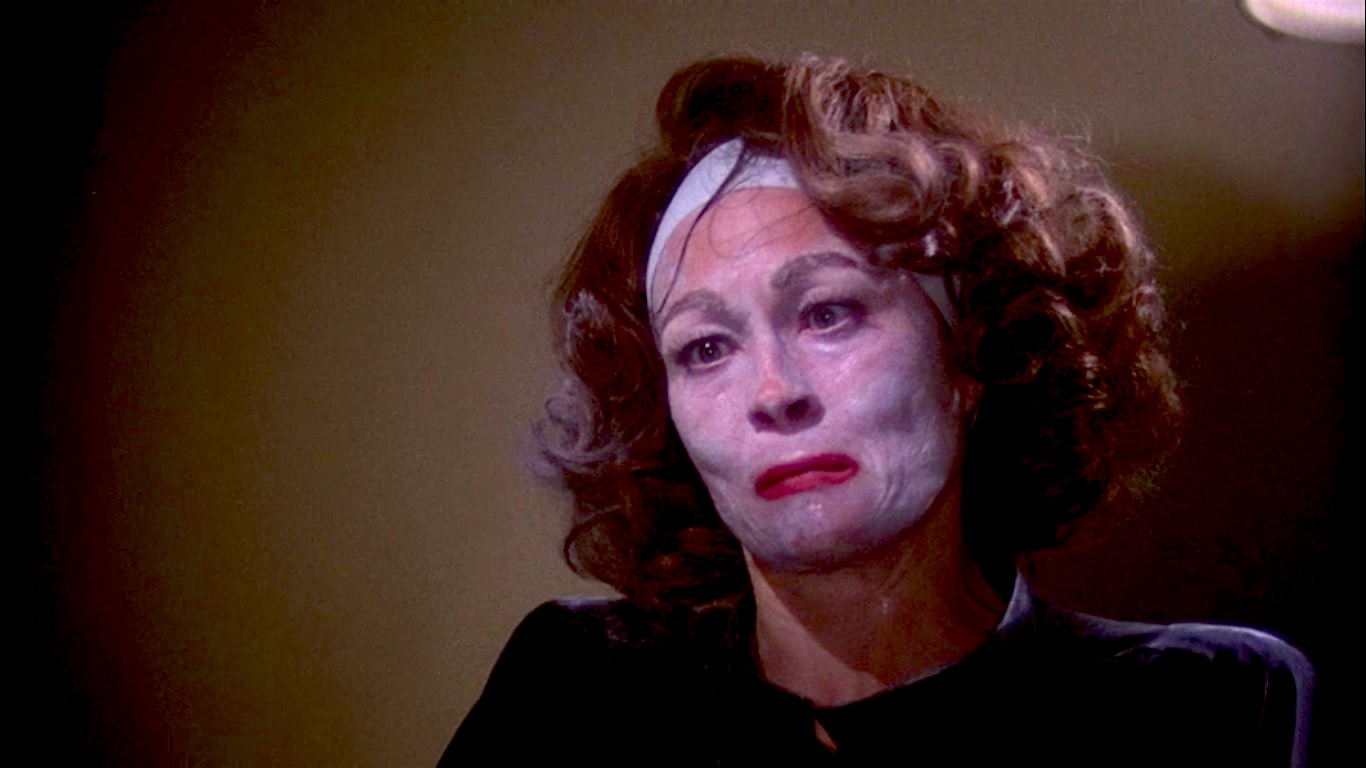 Peak camp, with Faye Dunaway going apeshit as Joan Crawford.