Featured image from Howling II: Stirba – Werewolf Bitch.
Amazon Prime
Trouble in Mind
Weird and wonderful Alan Rudolph neo-noir, with a sublime cast: Kris Kristofferson, Keith Carradine, Geneviève Bujold, Lori Singer, and Divine. One of my favorite American movies of the 80's.
Cutter's Way
If you haven't seen this movie, there's a level of John Heard you don't even know about. Terrific paranoid thriller from Ivan Passer.
Call of Heroes
A gripping and extremely fun wuxia from Benny Chan with Sammo Hung choreography. Louis Koo's character is visiting from a Miike movie.
Let the Bullets Fly
Madcap Chinese western set in the 1920's. Sharp, well-imagined, and wildly entertaining.
Smiley Face Killers
I came to this as a Bret Easton Ellis skeptic and Tim Hunter true believer, and I liked it far better than I expected to. What interests me most about it is the way that it transposes tropes from the haunting genre (particularly the ambiguity between haunting phenomena and mental illness) to the serial killer genre. The crescendo of tension is well-executed and the final act is a scorcher.
Howling II: Stirba– Werewolf Bitch
It's not the best werewolf movie, but it's certainly in the running for the kinkiest. Exploitation queen Sybil Danning presides as Stirba, werewolf bitch.
A Rage in Harlem
Bill Duke's directorial debut, this is an undersung 90's neo-noir with a phenomenal cast: Forest Whittaker, Danny Glover, Badja Djola, Robin Givens, and Gregory Hines
Dancin': It's On!
You know I like to scrape the bottom of the barrel, and this is exactly why: sometimes you find treasure. Gary Daniels completism brought me here, to this bargain basement Step-Up ripoff with the alternate title East Side Story, but Daniels has only a small role (don't get me wrong, he's amazing). This is just pure madness and I was enraptured from start to finish.
Strike Commando
This is the new Severin restoration of Bruno Mattei's Namsploitation Rambo – First Blood Part II ripoff. It's a real treat if you have a taste for the Italian ripoff cycle. If I had discovered this as a kid, it would have been a whole phase of my life.
Ring of Fire
Don "The Dragon" Wilson's kickboxing West Side Story. For the kickboxing movie connoisseur, it's a delicacy. "I don't want to fight you, Brad!"

Netflix
Heist
I have been quoting this movie several times a week for twenty years. I know Mamet has fallen out of favor with many, but sorry, no amount of regrettable politics can erase the vast delights of Heist.
Blood and Bone
Exemplary DTV fighting movie with Michael Jai White as Isiah Bone, an ex con who gets involved in an underground fighting circuit to fulfill a promise.
Divine Intervention
It's surprising to see this gem from Palestinian director Elia Suleiman show up on Netfix of all places. It's a collection of connected sketches that vary in tone, but together add up to a work of absurdist black comedy.
Edge of Seventeen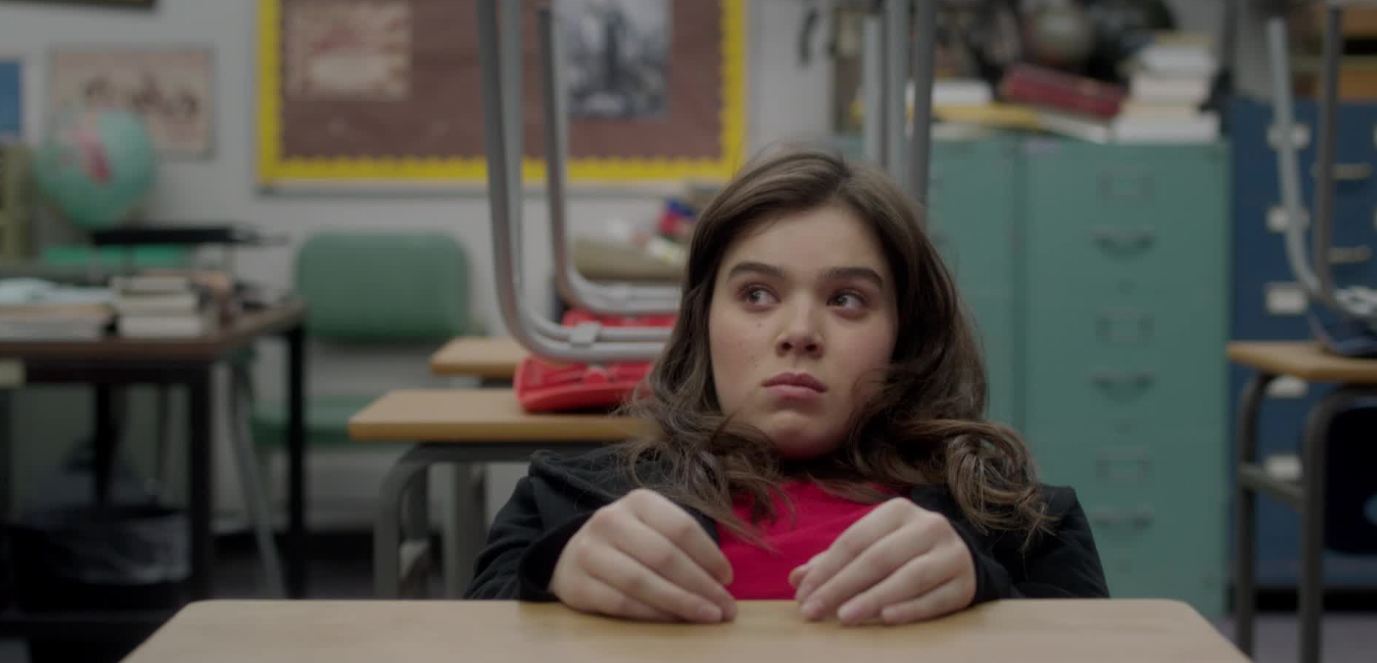 I believe the word is out, but if by any chance you still haven't seen Edge of Seventeen, I strongly urge you to. It stands tall among contemporary coming of age movies.
6 Bullets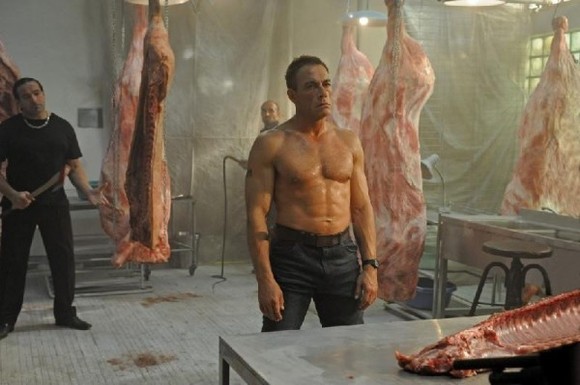 This is on the sleazier side of the Van Damme filmography. It's somewhere between Taken and Skin Trade, with Van Damme playing one of his depressed living ghosts, featuring some extra grimy violence. Will likely only appeal to genre fans, but I enjoyed it greatly.
Hudson Hawk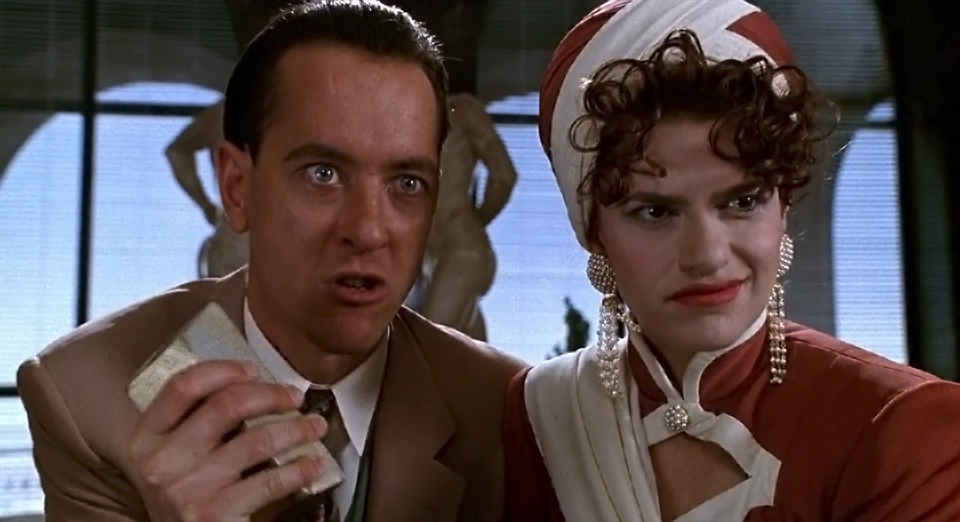 By no means a masterpiece, but a great example of a bonkers movie that in retrospect very obviously did not deserve its abysmal reception. It's certainly the most imaginative "secret code from Leonardo Da Vinci" movie.
HBO Max
Lola Montès
Why not? Let's swing for the fences on HBO. Ophüls final masterpiece is something everyone interested in movies should eventually see. Don't even read the description, just dive right in.
The Music Room
My favorite Ray film by an order of magnitude. The patriarch of a crumbling aristocratic family is gripped by love of beauty even as his world collapses around him. Pair it with Visconti's Ludwig.
The River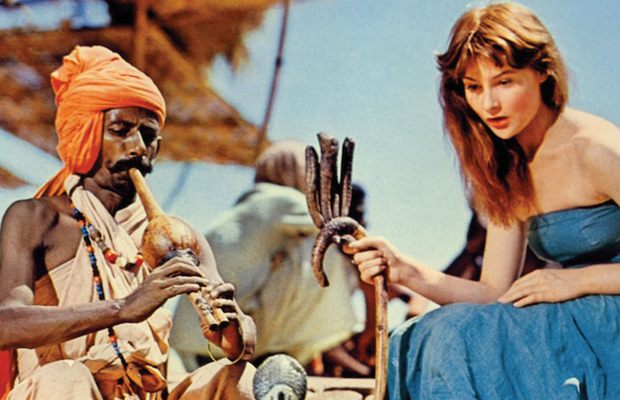 Essential Renoir, featuring some of the greatest usage of color in all of cinema. I love Rivette on this one:
"The River is one of the only examples of a film which reflects rigorously on itself, in which the narrative content, the sociological descriptions, and the metaphysical themes do not just respond to each other but are at every point interchangeable. 'We are a part of the world.' Three boats, three young girls simultaneously reach the central point where all contradictions cancel each other out, where death and birth, giving and refusing, possessing and taking away, have the same value and the same meaning."
Hulu
The Hunted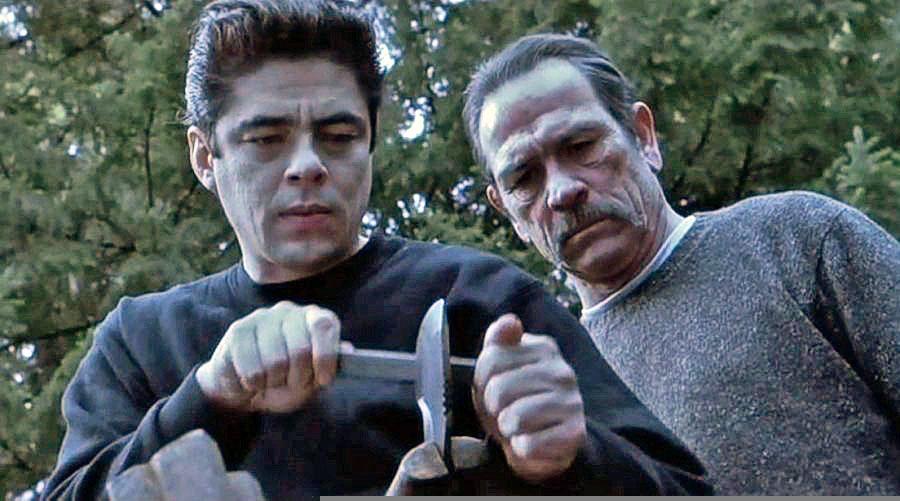 Terrific 2003 William Friedkin jam. The Tommy Lee Jones solo tracking material is transfixing.
Chaos Walking
Among my favorite recent trash. Totally batshit. One of the wonkiest YA premises I've ever encountered, played with total conviction amidst Nickelodeon-grade special effects. No one likes this now, but in a few years people are going to find it on Netflix and watch it stoned late at night and it's going to blow their minds.
Barb & Star Go to Vista Del Mar
A return to the Saturday Night Live style of comedy, where one questionable joke is stretched out to an entire movie. Certainly not for everyone (I would skip it if you are a staunch hater of this style of SNL comedy), but it's great for what it is. It's got retro flare and Jamie Dornan is very, very funny.