Featured image from Daughters of Darkness.
Amazon Prime
Runaway Train (1985)
One of the very best action movies of the 80's, about a prison escape. It contains the single best Jon Voight performance, and I don't say that lightly (yes, I've seen Anaconda). Also exceptional turns from Eric Roberts, John P. Ryan, and Rebecca De Mornay.
Daughters of Darkness (1971)
Arthouse-grindhouse hybrid par excellence, with the inimitable Delphine Seyrig as Countess Elizabeth Bathory. Arguably the high point of 70's vampire erotica.
Slugs (1988)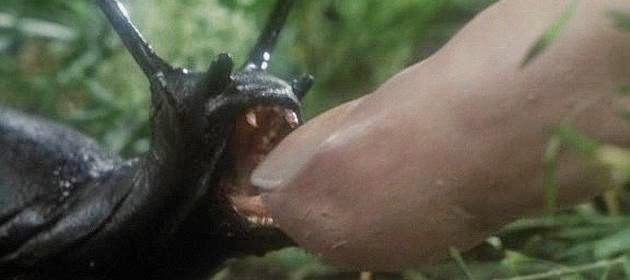 I love Slugs! Top-tier 80's horror. This hits the "killer slugs" premise out of the park. Very sleazy. More lurid and violent than typical 80's horror. Content warnings, etc.
King of the Ants (2003)
Stuart Gordon died recently, and here's a classic Gordon revenge-exploitation flick to celebrate his legacy. This is at the farthest extreme of mean, nasty grime in his filmography.
99 River Street (1953)
Awesome B noir from the great Phil Karlson about a washed up boxer who gets tangled up in a web of trouble.
The Sweet Smell of Success (1957)
An essential classic with all sorts of new resonances related to the rise of social media. I would be in favor of an Instagram remake with DJ Khaled as Burt Lancaster and Drake as Tony Curtis.
Death Wish 1-5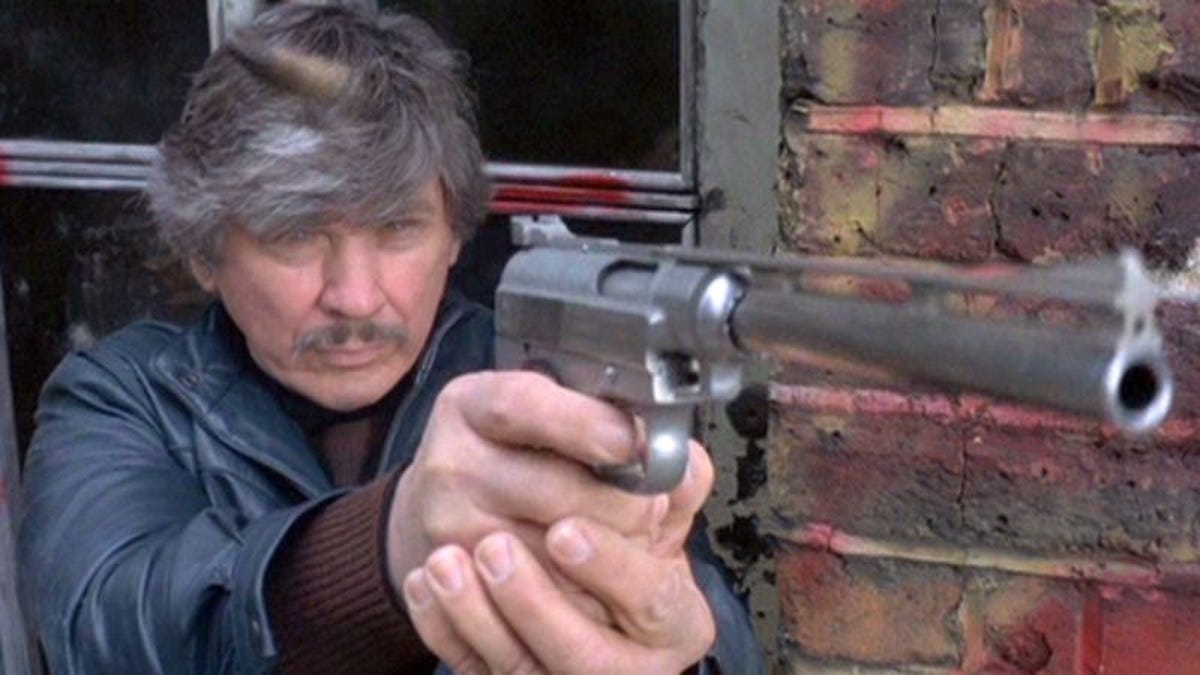 Be still my beating heart. The original Death Wish is actually probably the weakest entry in the whole series. The sequels totally rule. Quick rundown: II is the gnarliest of the bunch by a large margin. Full rape-revenge mayhem. III is the most over the top and absurd. It's still pretty gnarly but so ridiculous that it's not as likely to be upsetting. IV is the schlockiest and not at all gnarly or upsetting. V is all about the Michael Parks factor and the bizarre choice of setting: the Fashion District.
Jeannette: The Childhood of Joan of Arc (2018)
I think we've brought this up before, but in any case, we love it. It's a head-banging metal musical about the childhood of Joan of Arc. It's a little long, but mesmerizing throughout.
Torso (1973)
This came at the tail end of Sergio Martino's run of all-time great gialli. It is a giallo, but on the proto-slasher side of the spectrum, with a psycho who stalks co-eds.
The Toxic Avenger (1986)
Restored version! I grew up with this hilarious and delightfully depraved spectacle. I just rewatched it and I found that it's still very much to my liking. Peak 80's trash.
Tromeo and Juliet (1997)
I love it. Content warnings in spades. This is the most transgressive, distasteful, taboo-breaking Shakespeare adaptation out there, as far as I know.
Knightriders (1981)
George Romero's singularly odd tale of a motorcycle gang with a medieval reenactment show. Essential for anyone interested in Romero. Peak Ed Harris.
Art School Confidential (2006)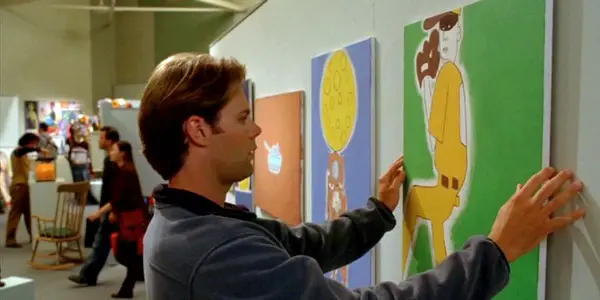 Very funny and acrid art school satire from Terry Zwigoff.
Fear City (1985)
Early Abel Ferrara. One of his least ambitious movies, but it's very appealing sleaze with Tom Berenger and Melanie Griffith and a killer targeting exotic dancers.
Netflix
NB, there's some really excellent stuff coming later in the month: Michael Mann's masterpiece Public Enemies on May 16th and (in case you've been under a rock for the last year) the Safdie Brothers' total banger Uncut Gems on May 25th
The Core (2003)
My book (in progress) about love of good-bad movies begins with lots of swooning about The Core. This is one of my personal favorite good-bad movies. The core of the Earth has stopped spinning and so a crack team of fake scientists led by a very emotional Aaron Eckhart has to drive a special vehicle made out of Unobtanium into the center of the Earth to detonate all the nuclear bombs at once. I've seen it at least a dozen times and I'd watch it again right now.
She Hate Me (2004)
Spike Lee's most underrated movie. It's widely disliked, which I take to be evidence not that it's bad, but that it's bold and aggressive. Not for everyone, but definitely for me. Give it a try.
Bloodsport (1988)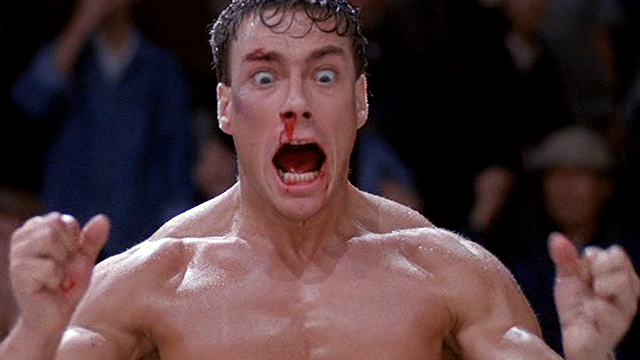 I've known every word of dialogue in this movie by heart since I was 9. I can still recite all of it, and I'm still not the least bit tired of the movie. This is the most essential Van Damme film.
Angel Has Fallen (2019)
Excellent mid-budget Gerard Butler action movie. This one leaves aside the dubious politics of the first two (to be clear, I like those as well, but the politics are messed up). If you like action movies and find yourself complaining that they don't make 'em like they used to, here's your movie. All the stuff with Nick Nolte is amazing.
Den of Thieves (2018)
A pulpy, trashy version of Heat with the sweatiest, stinkiest performance of Gerard Butler's career.
Dolemite is My Name (2019)
This has been around for a while but we've never brought it up in a recommendation post. In case you skipped it: highly recommended. It was the most entertaining new release I saw last year. It's frickin' hilarious, but it's also a joyous and very satisfying celebration of renegade movie-making and the rejection of constrictive mainstream notions of what it means to be "good" movie. I really, really do not like the practice of watching good-bad movies in the mode of mockery and ridicule. Love and affection is the higher path. This movie gets it.
The 36th Chamber of Shaolin (1978)
One of the most essential martial arts films. Make sure you switch the audio track to the original and watch it with subtitles. It's too good to watch dubbed.
Blood Father (2016)
If you need a badass Mel Gibson fix, here you go. I always misremember the title of this movie as Anger Dad.
Tinker Tailor Soldier Spy (2011)
This holds up. Austere and tightly constructed, it's one of the better spy movies of the new millennium.
Kickboxer: Vengeance (2016)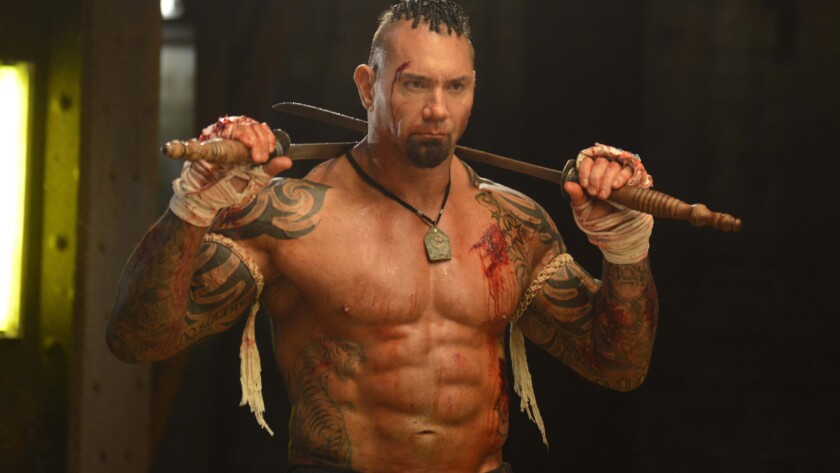 Much better than I expected it to be. It's more or a less a DTV remake of the original Kickboxer, except now Van Damme is the trainer (Dave Bautista is Tong Po!). There is so much more Van Damme in this than I expected.
The Heartbreak Kid (2007)
Certainly not as good as Elaine May's classic, but the Farrelly Brothers' remake is plenty frickin' hilarious in its own right.
How to be a Latin Lover (2017)
I keep hammering this recommendation, but it's because I feel I need to. I never in a million years would have guessed from the title and DVD cover that this would be any good. But it's hilarious.
Just Friends (2005)
If and only if you like Ryan Reynolds romantic comedies (I know there aren't a lot of us these days, but we're out there), this is a nice little treat.
Hulu
Hulu is trash. Disney destroys everything it touches. But there are a few good titles.
Portrait of a Lady of Fire (2019)
It is very rare that I agree with the Indiewire crowd about a movie, so I really want to relish this occasion. It ticks enough progressive film twitter boxes to appeal to them, but it's got enough elegant neoclassicism to light me up. This is easily the best new release I've seen lately.
Misery (1990)
Already standing out as one of the best Stephen King adaptations, this has gained potent new resonances now that fans are trying to usurp more and more power over the creative process (eg., "redo this movie I didn't like!" petitions everywhere, fan edits, etc.).
Mother (2009)
Probably my third favorite Bong Joon-ho movie after Memories of Murder and The Host. It's closer to the former than to Bong's other work.
Bangkok Dangerous (2008)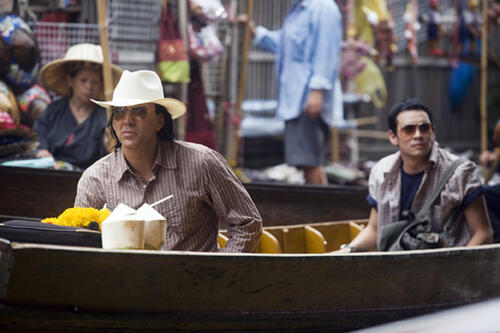 The Pang brothers were Hong Kong action directors who migrated to Thailand. It's very fun to see Nicolas Cage in a proper Asian action movie.
If Beale Street Could Talk (2018)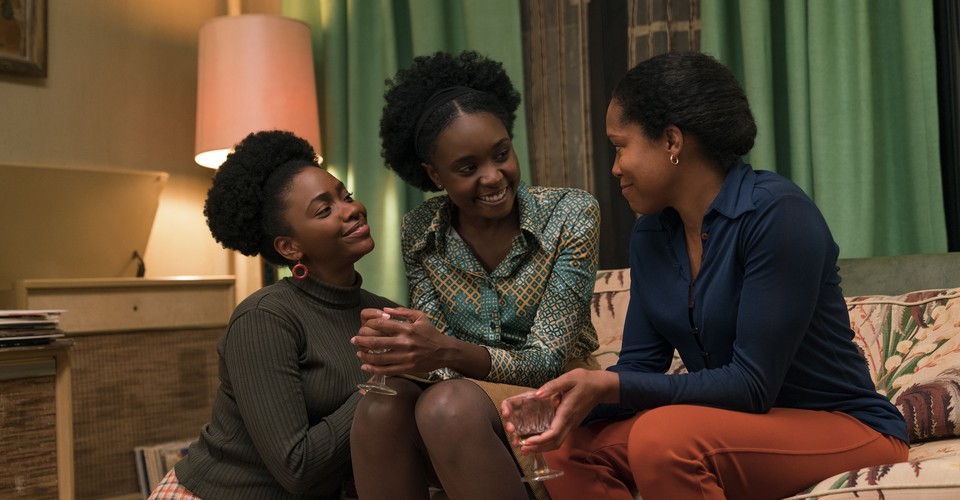 I've mentioned this a few times but I just want to gently nudge people again. Jenkins' follow-up to Moonlight is in my opinion by far the better of the two films. It's gorgeous and the acting is remarkable.
Start Trek II: The Wrath of Khan (1982)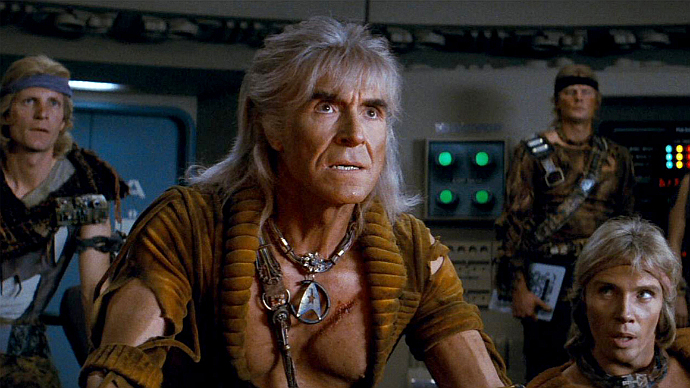 A bunch of the Star Trek movies are on Hulu. I'm not a huge Star Trek fan but even tourists like me should be able to appreciate this. Ricardo Montalbán is a perfect human specimen.
HBO
Never Back Down (2008)
Solid fighting movie.
Your Highness (2011)
Skinemax fantasy throwback. Hilarious.
In a Valley of Violence (2016)
One of the better latter day westerns.
Unstoppable (2010)
Fantastic working class actioner from Tony Scott, starring Denzel and Chris Pine.
Cat People (1982)
My favorite Paul Schrader movie. A hysterical masterpiece.
Happy Death Day (2017) and Happy Death Day 2U (2019)
Exceptionally clever 80's throwback horror-comedy. Jessica Rothe is terrific.
Special Effects (1984)
Brilliant Larry Cohen Proto-metoo Hitchcockian thriller.