Featured image from Freeway
Amazon Prime
I normally exclude IMDB TV titles, which sometimes (but not always) play with commercials, but that's where a lot of the good B-movies are, so I included them for this round. They are unmarked, but anything I selected from there is in my opinion able to withstand commercials (in some cases it's arguably kind of nice: it adds to the late night cable feel).
Freeway and Freeway II: Confessions of a Trickbaby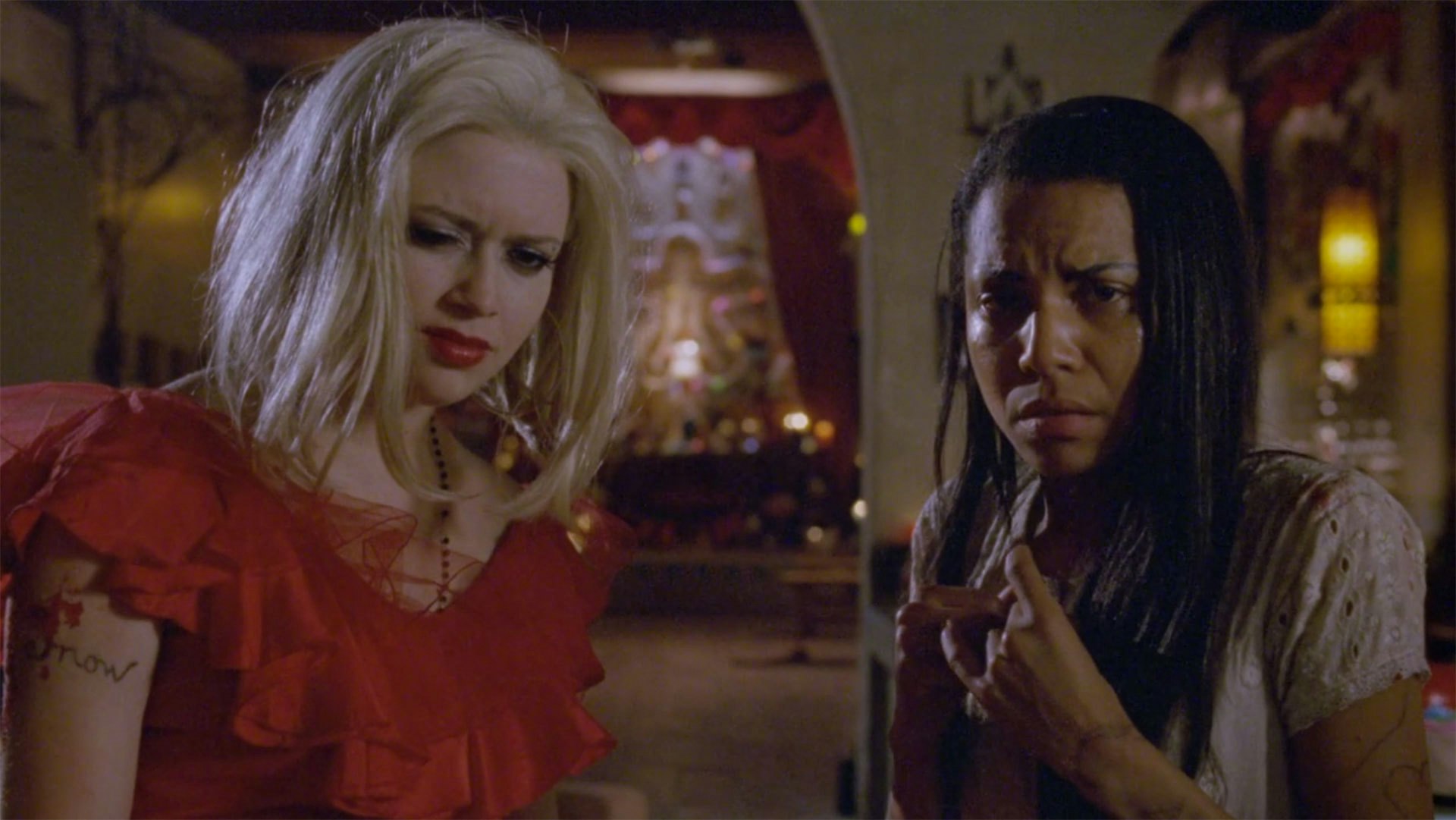 Peak 90's exploitation sleaze. Part 1 is Little Red Riding Hood with Reese Witherspoon in the lead and Kiefer Sutherland as serial killer Bob Wolverton. Part II is Hansel and Gretel with Natasha Lyonne and the INCREDIBLE Maria Celedonio as the leads and Vincent Gallo as the treacherous witch. It's hard to believe in retrospect how popular these were. Matthew Bright's brash style is easy to enjoy for exploitation fans, but DO NOT WATCH THESE if you are concerned about content warnings. ESPECIALLY do not watch part II. Every imaginable content warning applies. This is only for people who are into that.
Birdy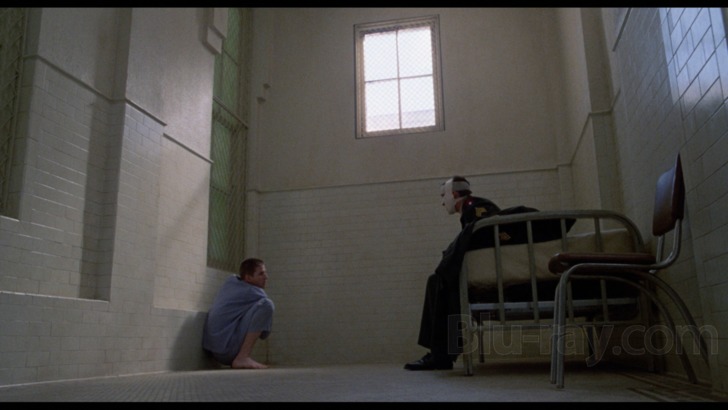 One of Cage's most important early performances and also very high level Matthew Modine. This is probably my favorite Alan Parker movie? It's about an intense friendship between a swaggering high school alpha male (Cage) and an asexual social pariah obsessed with birds (Modine), before and after the trauma of war. Few movies are able to pull off this level of tonal swing.
The Three Burials of Melquiades Estrada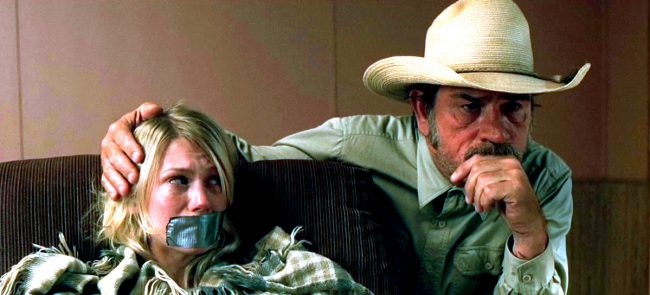 Excellent latter-day western from Tommy Lee Jones, taking its cues from Bring Me the Head of Alfredo Garcia.
American Ninja
One of the most important movies of my childhood. It holds up. Totally fun to revisit if you grew up on Cannon Group ninja movies, and a real treat for any action fan who hasn't seen it.
Phone Booth
Josh watched every Joel Schumacher movie recently (and came up with a whole auteurist reading of his filmography), and this was his favorite. I haven't revisited it but I loved it when I came out. The script is by the great Larry Cohen.
Firepower
Really fun PM Entertainment trash, with Gary Daniels as an undercover cop and THE ULTIMATE WARRIOR as the heavy. The premise involves counterfeit HIV vaccines and an underground fighting circuit.
Steel Frontier
After Joe Lara recently died (he was the star of the Tarzan TV show I grew up watching), I watched every B-movie I could find that he starred in. Several of them are very good, including this. It's a bargain basement post apocalyptic western with an impressive range of references.
Hulu
Mountains May Depart
One of my favorite movies of the 10's. It's meticulously constructed, formally ambitious and (for me at least) absolutely exhilarating. It's a triptych about Jia's grand theme: living through massive cultural transformation.
Like Someone in Love
Also one of my favorite movies of the 10's. It's pretty esoteric, and people who have some familiarity with Kiarostami will get more out of it, but I think it would be fine to go in cold if the word "esoteric" rings positive for you. It's primarily concerned with two of Kiarostami's main themes: 1) the many roles of women under patriarchy and 2) failures of understanding across social barriers. It follows a sequence of events involving a young Japanese student/sex worker, an elderly professor who hires her for the night, and a jealous young man who considers her his girlfriend. This is especially rewarding upon multiple viewings (as for most Kiarostami).
A Perfect Getaway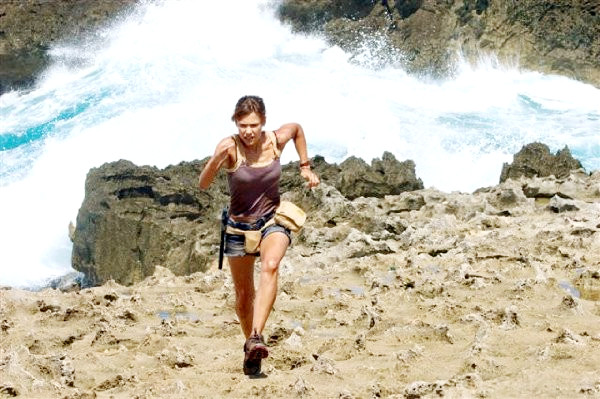 This has a cult following but still isn't very well known. It's a terrific thriller with a great cast. If you like thrillers and you haven't seen this, you're welcome.
How Green Was My Valley, Grapes of Wrath
There are embarrassingly few core canon titles on Hulu or Netflix, in case someone happens to want to edify themselves without subscribing to Criterion. But here you go: two of the best and most important John Ford films, ripe for a double feature.
Beach Rats
Big Beach Rats fan over here. I've recommended it before, but I want to mention it again because I complain a lot about the state of American independent film and Eliza Hittman is one of the people who stand above the pack for me. It's about a young, closeted gay man in a rough neighborhood and the negotiation between his public and private selves. Hittman's frank eroticism and impressionistic style do it for me.
Run
Top-notch horror-thriller. It doesn't reinvent the wheel, but it executes its premise very effectively. I would avoid learning too much about it in advance, but it's a Misery-type plot with excellent performances from Sarah Paulson and Kiera Allen.
HBO Max
Joe Versus the Volcano
I submit that this movie has aged extremely well. I saw it a million times as a kid and never felt the need to go back and rewatch it, but wow, it is way better than I ever realized. I didn't understand its formal ambition as a kid, nor did I have enough awareness of neoliberal malaise to get what it's about.
King Arthur: Legend of the Sword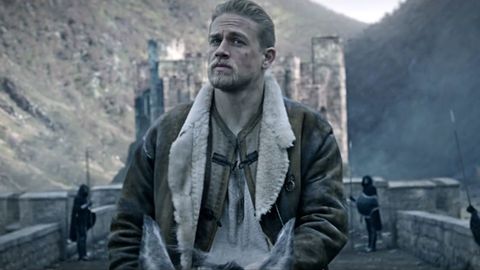 Recent Guy Ritchie convert over here. I'm sure it's very easy to dislike this, but I genuinely feel sorry for people who do. It's wild. My mouth was hanging open when I realized that he did a whole bonkers Guy Ritchie chronology, complete with whiplash editing, rapid-fire expository dialogue, and an obvious anti-Brexit allegory. This is one of the only big budget studio movies in recent memory with real stylistic panache. I love it.
The Stunt Man
Worth seeing for the Peter O'Toole performance alone, but it's got a lot more to offer than that. Strange and captivating death drive/male psyche 1980 pulp.
Texas Chainsaw Massacre: The Beginning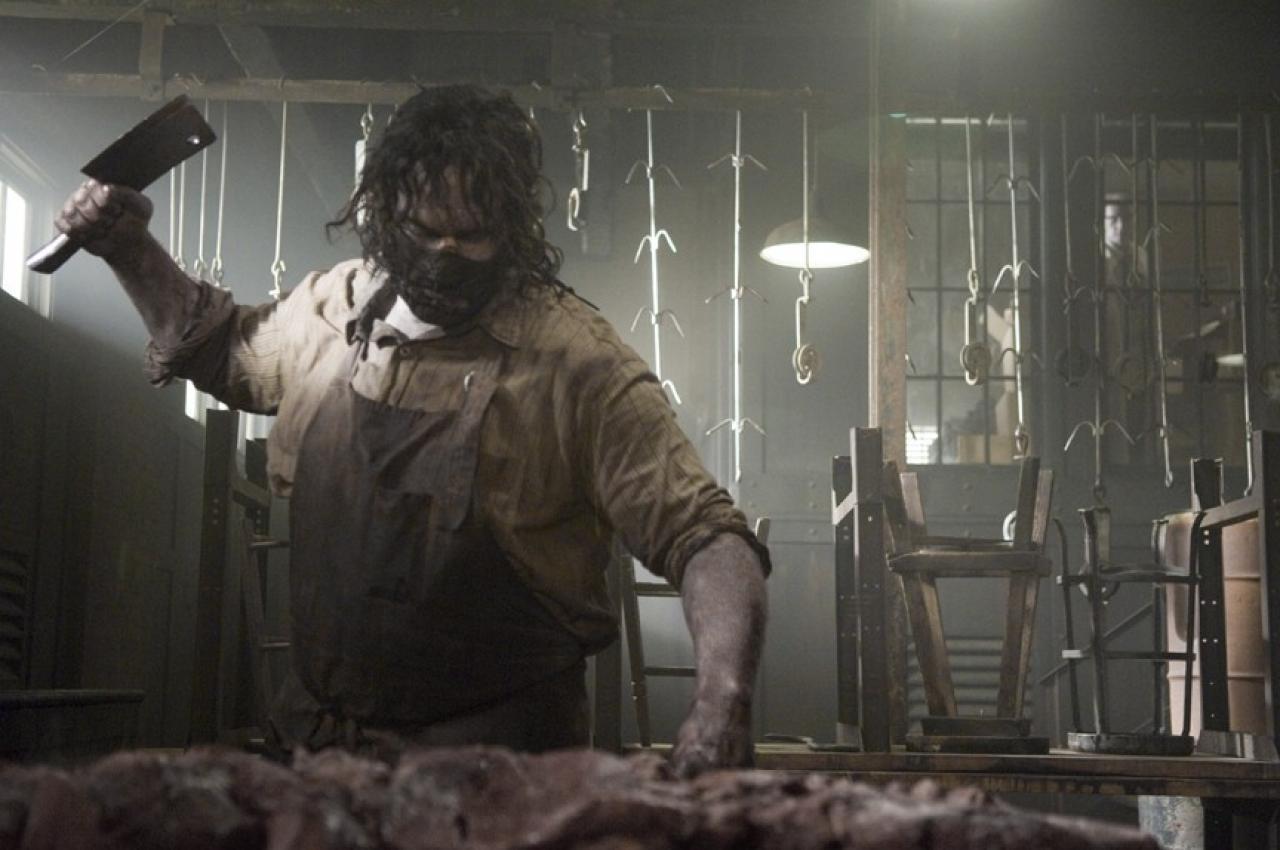 This is about as good as one could reasonably hope for. It's much more satisfying as a remake than the actual remake. The key to the aesthetic here is the use of sunlight. There are lots of low angle shots where the blinding sun enters the frame. It approximates the sun-baked rotting armadillo feel of the original. And then in the indoor scenes the sun just pours through every window and door. The one significant issue I have with it is that the sepia tint is too warm. The light should feel grimier and less like a Mediterranean sunset. But overall this is very legit latter day Chainsaw.
Punisher: War Zone
This has a devoted cult following, but I don't think it ever really caught on with a larger audience? It's a shame, because it's easily the best Punisher movie (Dolph is certainly a better lead, but the movie around him is nowhere near as good as this), and especially given the dearth of female directors in the action genre, Lexi Alexander deserves recognition for her fine work here.
Netflix
Netflix is very bad right now. Most of what's good on there I've already recommended. I included a couple repeats that I want to highlight.
Streets of Fire
Classic Walter Hill rock musical. Always a joy to revisit, and if you haven't seen it, it's one of the best things on Netflix.
Ninja Assassin
I keep stanning for this year after year. Its one of the only good latter-day ninja movies. I keep bringing it up because it still annoys me that no one at all seemed to care that SHO KOSUGI IS IN THIS MOVIE. He is the most legendary screen ninja, and he came out of retirement to swallow this thing whole. His performance is just great, as is the movie's concept: this is what happens when ninjas fall in love. Would I have preferred practical effects? Of course. But the CGI here is at least imaginative.
Accident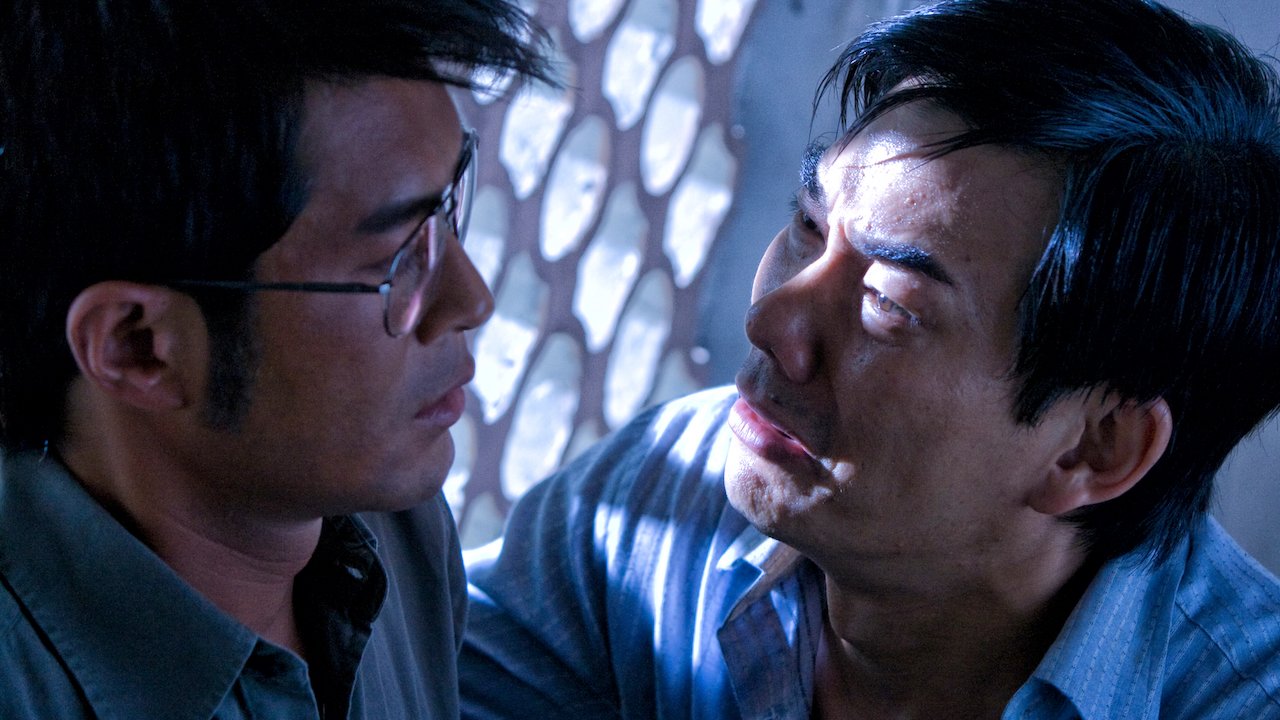 Excellent Milkyway Image paranoid thriller about a hitman who specializes in faking accidents.
Your Highness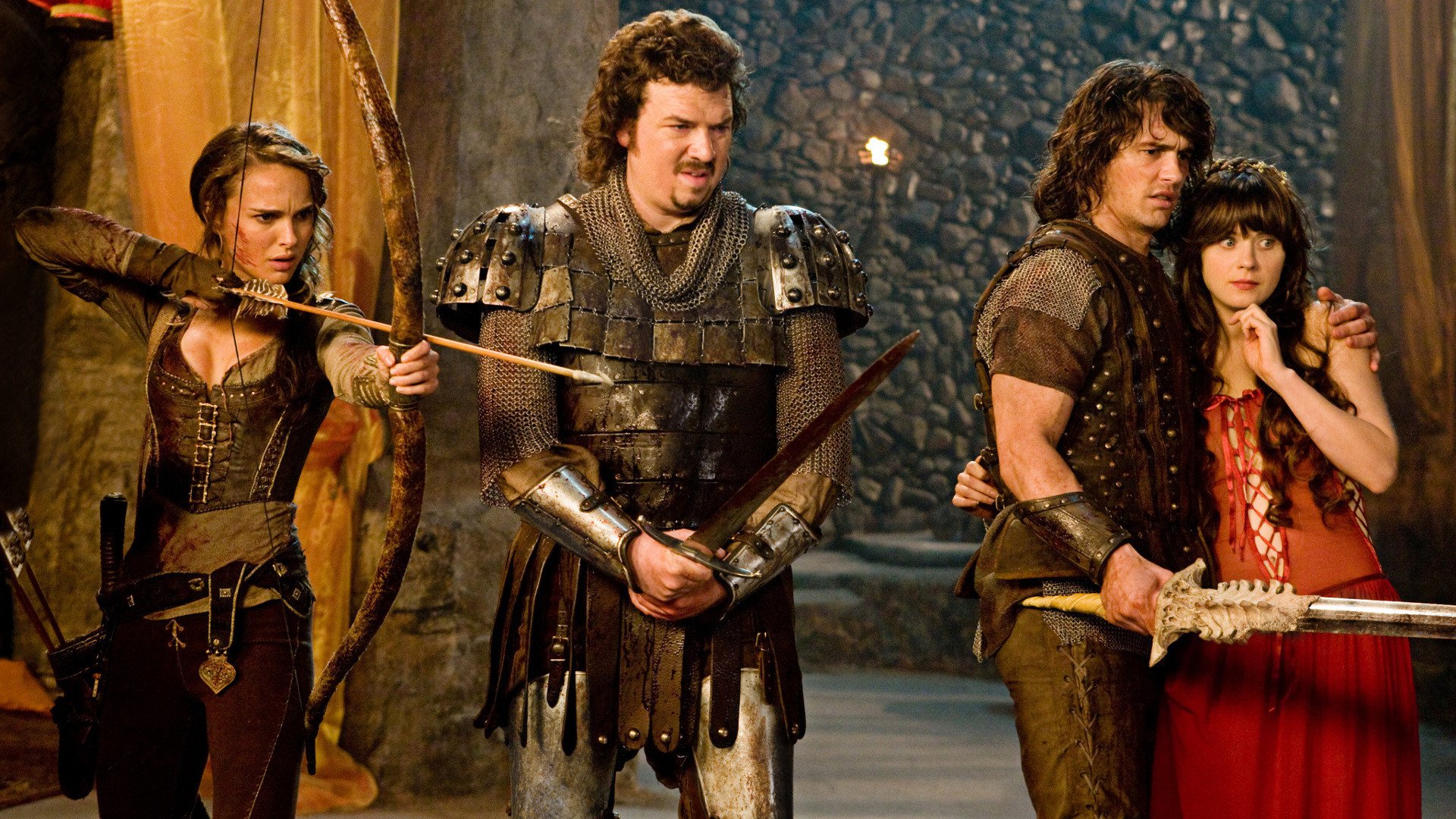 Every now and then I put this on at 1am, and it always cracks me up. It's a tribute to the R-rated sword and sorcery movies that played on late-night Cinemax throughout my childhood. If you enjoy bawdy humor, it's hard to beat. Between this and No Strings Attached, Natalie Portman is underrated as a comedic actress.