Featured image from Black Girl.
Before the main event, there's just one other recommendation I want to triple emphasize: John Frankenheimer's The Train on Amazon Prime. It's the best. French resistance fighters, notably Burt Lancaster, try to stop a train full of French artworks that a German colonel is trying to steal during the last days of WWII. Also featuring Jeanne Moreau and a wonderful late performance from Michel Simon. It's a terrific action movie, but also interesting because of its exploration of the question of whether it's ever worth the loss of human life to preserve works of art.
Okay, the main event: HBO Max is pretty lit. Far from the trash fire of Disney+, everything is in the right aspect ratio and there are more than a few great movies on offer. There are lots of wonderful cartoons and nostalgic TV shows and all that, but allow me to point in the direction of all this fine cinema:
Trouble in Mind (Rudolph, 1985): What a treat! I watched this last night. I was thrilled to see that it's in very good quality HD (the image is grainy, but that's how it's supposed to look). It has never been available in good quality for home viewing before. I once read the quip (to paraphrase): "With Trouble in Mind and Choose Me, Alan Rudolph attempted to single-handedly redeem 80's American cinema and mostly succeeded." I have a rosier view of 80's American film, but the point's not too far off. Rudolph brings tropes from the 40's and 50's together with a neon-splashed futurist urban milieu and the result is deeply strange. There's really nothing else like it, but it wouldn't be unfair to say that Rudolph did for the city what Lynch did for the suburbs (though the styles of the two directors are completely distinct). The cast is glorious, including Divine as mob boss Hilly Blue.
The Young Girls of Rochefort (Demy, 1967): In the running for the single greatest musical.
Black Girl (Sembène, 1966): Potent and infuriating look at the experiences of a Senegalese woman who moves to France to work as a nanny
L'argent (Bresson, 1983): Bresson's last film, based on a Tolstoy story. Threatens to be a trite 'money is the root of all evil' exercise, but in Bresson's hands it becomes something far more disturbing and profound.
Lady Snowblood (Fujita, 1973): I love revenge movies, and the greatest of all revengers is Meiko Kaji. This is iconic and essential. That death stare! (Not a fan of the sequel.)
Belly (Williams, 1998): Hype Williams fuses Blaxploitation with hip hop. Brilliantly filmed, with performances from Nas and DMX. It's a terrible shame he didn't direct more movies, but don't miss this one.
Body Heat (Kasdan, 1981): I can't wait to revisit this sweaty Florida noir. Kathleen Turner here is near the pinnacle of human sexiness.
Kwaidan (Kobayashi, 1964): A gorgeous quartet of Japanese ghost stories. I love it.
The Bridges of Madison County (Eastwood, 1995): Makes me cry just thinking about it. One of the greatest movie romances.
The River (Renoir, 1951): Sort of a non-musical Meet Me in St. Louis set in India. One of the greatest uses of color in all of cinema.
Unstoppable (Tony Scott, 2010): One of the best action movies in recent memory and also one of the best movies about top down class warfare.
Tie Me Up! Tie Me Down! (Almadovar, 1990): There's no way you could get away with something like this anymore. If you enjoy Almadovar at his most transgressive, here you go.
Taste of Cherry (Kiarostami, 1997): Perfect place to start with Kiarostami. It has many of the qualities that are distinctive of his cinema, but with more readily accessible thematic concerns.
Sweetie (Campion, 1989): Jane Campion's first film and a fine showcase of her talent. Very strange family drama.
Now, Voyager (Rapper, 1942): One of the greatest melodramas, starring an unforgettable Bette Davis. I have a ton to say about this movie, but I'll restrain myself. It's about the constraints of adulthood and the possibility of authenticity amid such constraints.
The Naked Kiss (Fuller, 1964): Biting Sam Fuller drama about a sex worker who tries to start over in a small town and is greeted with prejudice.
Pépé le Moko (Duvivier, 1937): Peak Jean Gabin as an indefatigable hood on the run from the law in the Casbah.
Senso (Visconti, 1954): One of Visconti's great color pictures about the decline of the aristocracy, this time by way of amour fou.
The Shooting (Hellman, 1967): Monte Hellman's bizarre existential western, starring Warren Oates and a young Jack Nicholson.
Fat Girl (Breillat, 2001): Breillat's ultra-edgy brand of feminist film-making has gone out of style (though take note of Eliza Hittman) but at least now you can watch this on frickin' HBO.
Hairspray (Waters, 1988): Not the shitty remake, the real John Waters version with Ricki Lake, Divine, Debbie Harry, and Sonny Bono.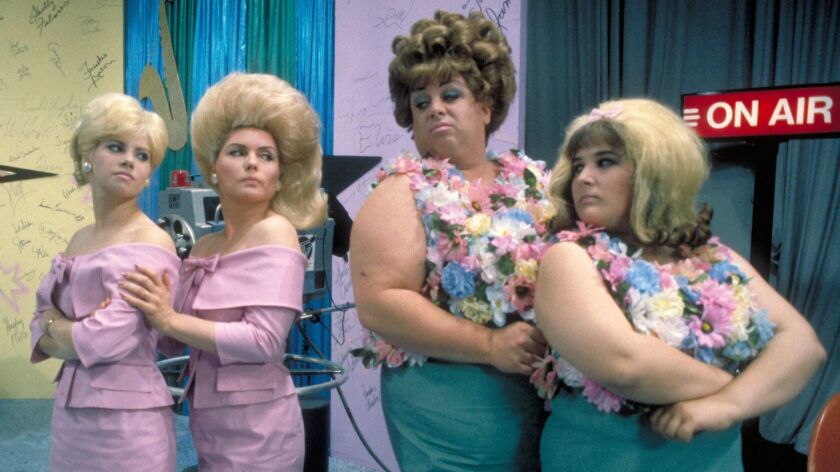 In Vanda's Room (Costa, 2000): Definitely not for everyone, but I'm in awe that you can watch this in HD on HBO. Part of Costa's trilogy documenting the destruction of the Fontainhas neighborhood in Lisbon, which was formerly populated by people from Cape Verde and has since been gentrified. This is basically three hours of a woman doing heroin and rambling while the neighborhood is torn down around her. It's extremely abrasive, but it's great cinema.
Ivan the Terrible parts I & II (1944, 1958): Eisenstein's historical epic, the second part was banned by Stalin. A masterpiece.
Gold Diggers of 1933 (LeRoy, 1933): Hilarious and racy pre-Code musical. I couldn't emphasize enough how enjoyable this is. I could watch it every day. Busby Berkeley's fantastical choreography is utterly delightful. What a cast: Warren William, Joan Blondell, Aline MacMahon, Ruby Keeler, Dick Powell, and Ginger Rogers.
The Player (Altman, 1992): Perhaps the single greatest Hollywood take-down?
Double features and marathons
Lone Wolf and Cub series. The order goes: Sword of Vengeance (1972), Baby Cart at the River Styx (1972), Baby Cart to Hades (1972), Baby Cart in Peril (1972), Baby Cart in the Land of Demons (1973), White Heaven in Hell (1974)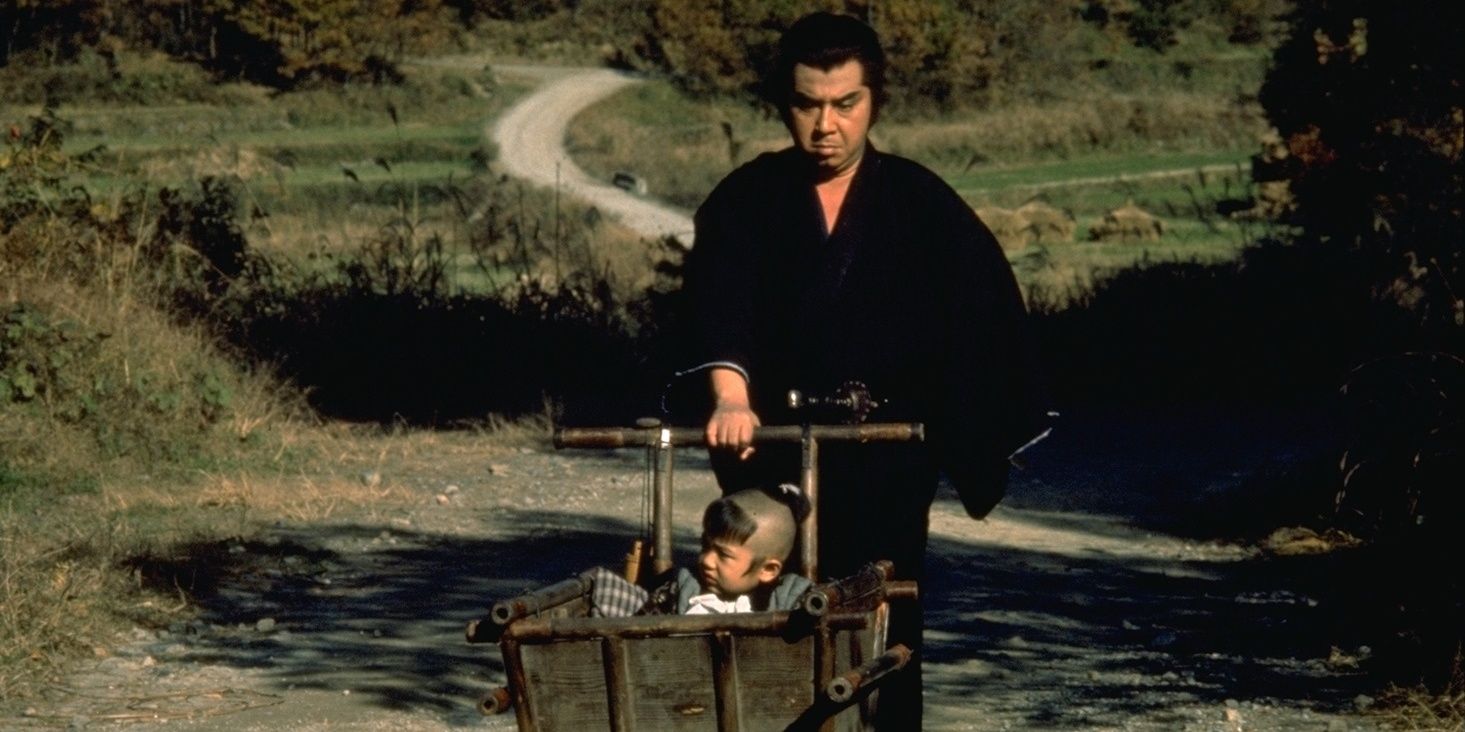 Enormously entertaining series starring the great Tomisaburō Wakayama as an invincible swordsman who takes up a vocation as an assassin along with his young son after he is betrayed by the shogun. Whenever someone questions whether this is an appropriate situation for a child, he's like "My son and I walk the demon way in hell together!"
Late Ophüls: The Earrings of Madame de…. (1953), Lola Montes (1955)
Pure joy. Earrings is probably his most beloved film and is absolutely essential viewing. Lola Montes is a remarkable spectacle of pageantry that influenced the New Wave. It tells the story of a courtesan and her illustrious affairs, including trysts with Liszt and Ludwig I of Bavaria.
Monsieur Verdoux (1947) Limelight (1952) A King in New York (1957):
There's a lot of early Chaplin on there as well, but these talkies are great. Verdoux is deliciously dark, Limelight is exceptionally sad, and A King in New York is his bitter statement on McCarthyism.
Stromboli (1950) Europe '51 (1952) Journey to Italy (1954):
There's a lot of Rossellini on there and it's all great, but I'd call special attention to this trio starring Ingrid Bergman. Essential stuff.
Bergman: Sawdust & Tinsel (1953), The Rite (1969) Cries and Whispers (1972) Autumn Sonata (1978)
There's some other Bergman as well. It's all good, but I'd skip the theatrical versions of Fanny and Alexander and Scenes from a Marriage in favor of the full miniseries versions, which are over on the Criterion Channel. The Rite was hard to see until fairly recently. It's on the strange side for Bergman. Cries and Whispers is my personal favorite of his films. It's about as dark and upsetting as movies get.
Godard on HBO: Vivre sa vie (1962), Masculin Féminin (1966), 2 or 3 Things I Know About Her (1967), Weekend (1967)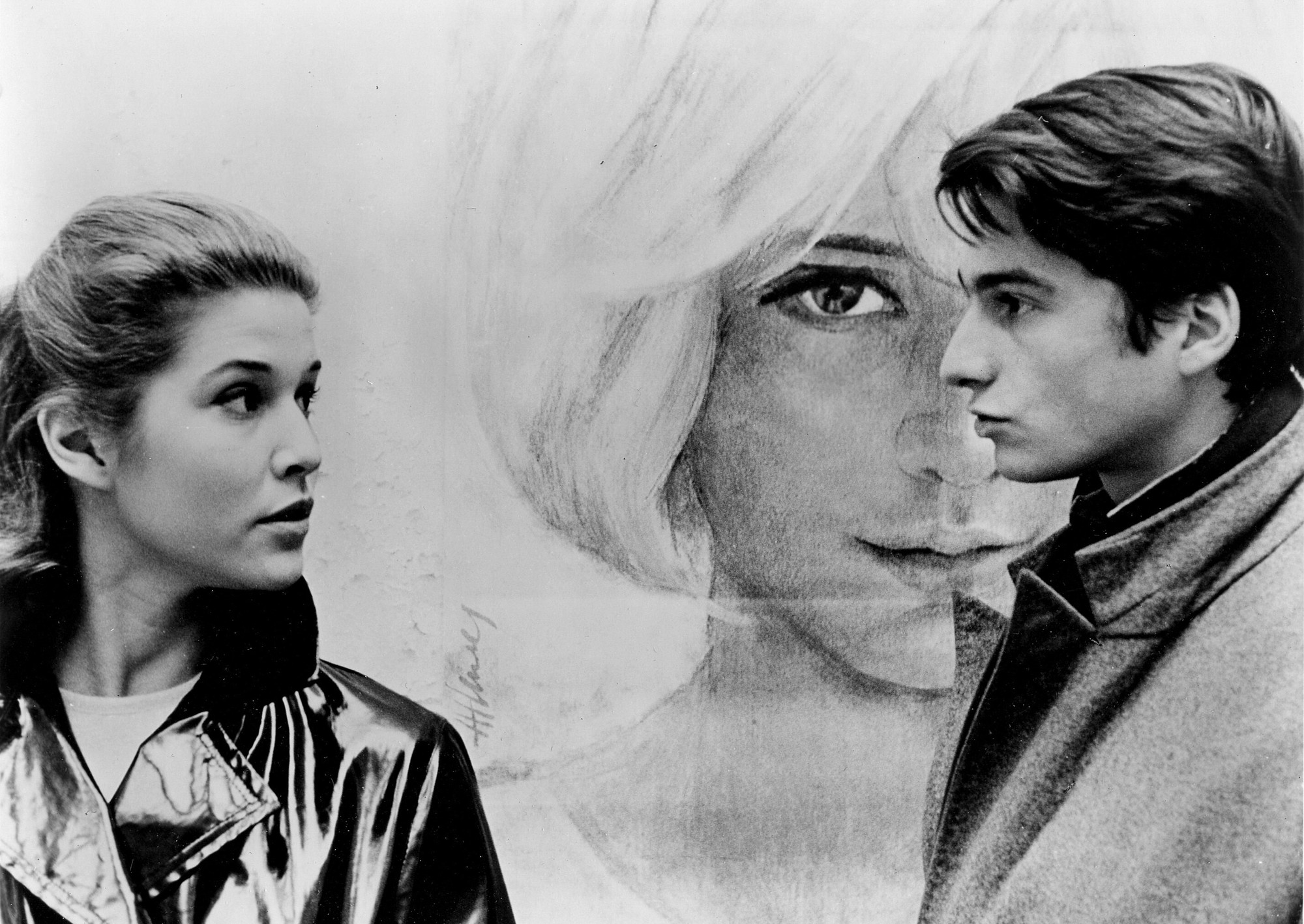 Hahaha, wow. Just wow. I left off Breathless because I assume everyone has seen it, but this progression is really great for tracing his deepening radicalism. Weekend is my favorite Godard.
Cassavetes marathon: Shadows (1959), Faces (1968), A Woman Under the Influence (1975), Opening Night (1977), The Killing of a Chinese Bookie (1978)
Terrific stuff. A Woman… is probably the greatest portrayal of mental illness on film. Opening Night is relatively under the radar but one of Cassavetes' best works.